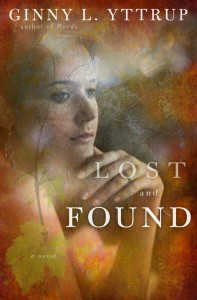 I'm holding a contest! Win a copy of LOST AND FOUND for yourself or a friend along with one of my literature inspired necklaces. This necklace features phrases taken from LOST AND FOUND and was made by the author–me!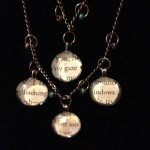 To enter the contest, leave a comment on this post about why you want to read LOST AND FOUND or want a friend to read it. If your comment is personal and you're not comfortable leaving it on this post, email it to me at ginny@ginnyyttrup.com. On Monday, 7/30, I'll choose the winner based on the comments I receive. 
To learn more about LOST AND FOUND, go to the link below.
 LOST AND FOUND…
Two women who've compromised for the sake of security… Will they risk it all?
Read the book description and reviews here: Amazon.com