Christ's Church Women's Retreat, New Mexico
One of the great joys of my life is
"declaring the praises of Him who called me out of darkness into His wonderful light," and encouraging others in their pursuit of God.
How did a young woman who rarely spoke a word become someone who speaks in front of audiences? That's a piece of the amazing story God's authored for me that I often share when I speak.
Whether it's a women's retreat or a workshop, the opportunity to connect with women, focus on God, His love, His healing, and His plans for our lives, is an absolute honor.
I love watching God "work a room" from the platform, and I'm humbled by the authentic conversations that follow afterward when women dare to share their stories with me one-on-one.
As an award-winning novelist and coach to both nonfiction and fiction writers, I also enjoy teaching at writers conferences, and leading writing retreats for small groups.
I'd love to discuss your event with you.
Lifehouse Church Women's Brunch, Rocklin, California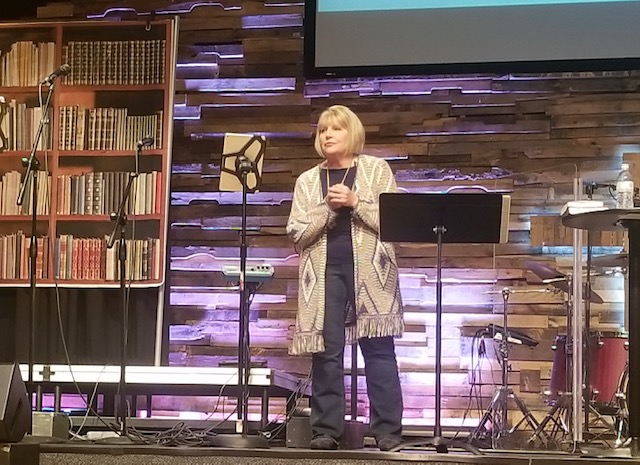 Christ Community Church Women's Retreat,
Carmichael, California
2020 Events
February 25, 26 – Roseville, California
February 28 – 29 – Livermore, California
October  8 – 10
June 7 – 12 – Somerset, California
Writing at the Red House Advanced Fiction Retreat – Writer in Residence (Rescheduled – watch for new dates)
Some of My Topics
Retreats
The Story Of You
Livin' Life to the Full
Retreats based on my novels:

Words
Lost and Found
Invisible
Home
Workshops
Healing from Sexual Trauma
For Writers
Weekend Retreats for Fiction or NonFiction Writers
 Workshops

Trusting God with Your Dream
I Have a Story, Now What?
Fictionalize – Writing Your Personal Story as Fiction