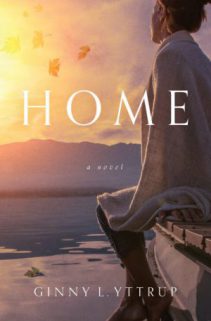 About the Book
Novelist Melanie Vander runs away—from conflict, from pain, from reality. When Melanie finds herself faced with a looming deadline, she decides it's time for an escape to a novel-worthy locale. Maybe a bit of distance will inspire her husband to appreciate her again, too, she reasons. Melanie's husband, Craig, is facing his own problems, including a recession that's all but shut down his construction business, the threat of home foreclosure, and a wife who's checked out emotionally. Craig feels as though he's carrying his burdens alone. As Melanie runs away from her problems by escaping into her own fictional world, Craig dives into his struggles, seeking God for strength and healing for his marriage. Ultimately, Melanie must choose whether she'll check out completely, or allow her characters to lead her home.
Disclosure of Material Connection: Some of the links in the page above are "affiliate links." This means if you click on the link and purchase the item, I will receive an affiliate commission. I am disclosing this in accordance with the Federal Trade Commission's
16 CFR, Part 255
: "Guides Concerning the Use of Endorsements and Testimonials in Advertising."