Click link to hear :  At Your Feet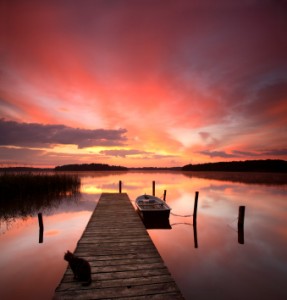 by Melissa Greene
This past year was punctuated by noise. The roar of jet engines as I flew off to another commitment; the clamor of conferees; the cacophony of conversations; my heart pounding as I stood to speak and then the awkward sound of my own voice ringing in my ears.
At home, phones rang, emails alerted, early morning alarms blared. Even in the quiet moments, the sound of my nails tapping the keyboard as characters whispered dialogue in my mind, kept me engaged.
Underneath it all, in the deep recesses of my soul, discontent grew—a nagging longing—a deep loneliness.
I am Mary. But I was living Martha's life.
And I was desperately missing sitting at Jesus' feet and simply…listening.
To Him.
And Him alone.
This weekend, as I sat at another conference, Jesus called my name. "Ginny, you are distracted by many things…" There was no condemnation in His voice. Instead, the call was an irresistible wooing. "Come… Choose what is better."
Do you hear His voice?
Is He calling you?
Come…
Luke 10:38-42
Thank you to the Lifeway Events Team for a wonderful conference this weekend and to Vicki Courtney for her message on Mary and Martha, and Melissa Greene for her incredible song–At His Feet. It was a privilege to join you and lead a workshop at the .Mom event.