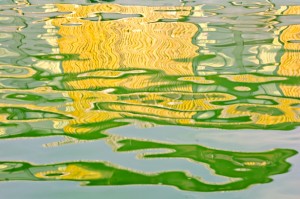 I dreamt of becoming an author for many years. Once the dream became a reality, I discovered the reality was much different than the dream. My dream included hour after hour spent in solitude researching and writing the next great novel. I'd wear silk pajamas while I wrote, work from a desk overlooking the crashing surf, drink imported tea, and have deep literary discussions with my dog. And, of course, I'd write only bestsellers.
When I did chose to appear in public, photos of me—lithe and lovely—would be splashed across the social pages of my hometown magazine and perhaps even the entertainment page of USA TODAY.
My dream did not include the following: Writing under the pressure of a deadline, wearing yesterday's sweats while I wrote, doing radio interviews before I've had my morning coffee, acquiring writer's spread because I sit more than I stand, or speaking publicly, or even out loud, for that matter (except for the discussions with the dog, of course). I did not dream of to-do lists longer than my arm or taking the fast track to a marketing degree by doing rather than learning. And I definitely didn't dream of working harder than I've ever worked while earning less than I've ever earned.
I am not comfortable with the unexpected. Nor am I comfortable with most of the realities of my new career.
Take delight in the Lord, and he will give you the desires of your heart. Psalm 37:4
I prayed God would fulfill the desires of my heart and He did. But He included a few things I didn't bargain for. He included things, mind you, that I don't even do well! He fulfilled my dream and took me so far out of my comfort zone that I'm not sure I'm even in the same galaxy as my dream!
And guess what? I love it!
I love it because I've learned a new dependence on Him. I love it because when a reader connects with me, I know it's because He's worked through me. I love it because when I stand on a stage and open my mouth, words actually come out. Words that I couldn't speak on my own. Words that glorify God because they are a miracle of God.
I love it because when I'm down to my last penny, God provides in unexpected ways.
I love it because He's taken my dream and made it so much bigger than my imagination.
"For I know the plans I have for you," declares the Lord, "plans to prosper you and not to harm you, plans to give you hope and a future." Jeremiah 29:11
I love it because He knew the plans He had for me. Plans to prosper me. Perhaps not financially, but in ways I'd never have anticipated. In my faith in Him. In my love for Him. In my courage to follow Him.
In fact, it's no longer about my dream. Instead, it's about His will. And there's nothing I'd rather do than delight in Him and live out His will.
What's your dream? Is God fulfilling it? Is it what you expected?
If you dream of writing for publication…
Join me at the Inspire Writers Conference
September 26-27, where agent and editor, Karen Ball and I will be speaking.
Register here: http://inspirewriters.com/?page_id=1237