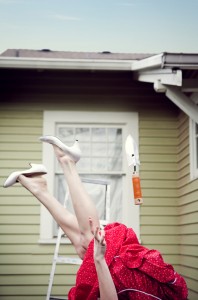 I woke this morning with a searing pain in my throat and a fog of discouragement hovering over my mind and heart. Why am I here? Orlando and the International Christian Retailers Show? I arrived in the wee hours on Sunday morning and have only left my hotel room to venture to a nearby pharmacy to pick up a prescription–an antibiotic for strep throat. Yesterday's interviews were cancelled, today I've already missed coffee with my publishing group, and participating on an author panel.
After walking with God for 45 years, I'm learning when discouragement tempts, I need to turn to Him. Immediately. So I posed my question: Why am I here? And then came my tears. Honesty with God, the freedom to speak my confusion or heartache, often lead to a cleansing cry. Soon I recalled a quote I'd read last week from It's Not All About Me by Max Lucado: "My pain expands God's purpose."
I recalled the pain I've experienced during the last four years–the end of my 29 year marriage, the loss of home, comfort, and all familiar to me, seven surgeries, financial struggles, etc. In the midst of recollecting, I heard the Spirit whisper: Do you trust me?
Yes, Lord, I trust You.
Even when you don't understand My ways?
I paused. This is a familiar question. A lesson in the making through the last four years. Do I trust God when He doesn't make sense to me? When all seems wasted?
Yes, Lord, I trust You…even when I don't understand.
So why do I find myself in bed, in a strange city, down with strep throat rather than participating in the events I came to attend?
I don't know.
But He knows.
And perhaps in the mystical way of God, He will use my pain to expand His purpose…
Trust in the Lord with all your heart; and lean not on your own understanding. Proverbs 3:5