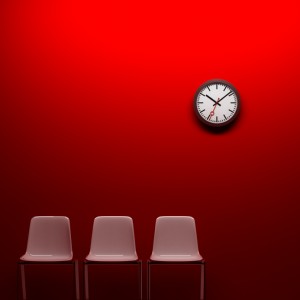 I'm in a holding pattern and, I confess, I hate it. I'm part of the immediate gratification culture in which I live, and I find myself frustrated that gratification, in this instance, is so long delayed.
Why God? I'm tempted to ask. Or, What have I done wrong, Lord, that you're punishing me in this way? Or, leaving God out of the equation all together, What's wrong with me?
The accuser's voice asks questions of its own: Do you know how many people are depending on you? It's crazy to wait on God, don't you know that? And, because the accuser's voice and my voice often sound alike, What's wrong with you?
I could force the issue and just take off on my own. At this juncture, with people depending on me, that seems like the wise choice. But something holds me back: Experience. I've walked with God too long to take off without Him.
So like the Psalmist, I cry:
How long, O Lord? Will you forget me forever?

How long will you hide your face from me?

How long must I wrestle with my thoughts

and every day have sorrow in my heart?
But again, my experience, like the Psalmist's, informs me:
But I trust in your unfailing love;

my heart rejoices in your salvation.

I will sing to the Lord,

for he has been good to me.

Psalm 14
Yes, Lord, as I wait, I recall Your goodness to me–your love and your salvation.
I will trust You.
Are you waiting on God for something? How's the wait going for you?